Would you like to get involved with Moisson Laurentides?
By volunteering your time, you are helping to make a significant difference in the fight against hunger. We welcome volunteers individually or in groups, whether at the warehouse, in our kitchen to participate in food processing, in our offices to do a little administrative work, or to get involved in our various annual events.
Becoming a Volunteer Means...
Making new acquaintances, forging bonds of friendship.
Share your knowledge, know-how, and experiences with your community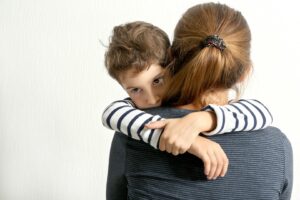 Making a real difference in the daily lives of close to 20,000 people living in poverty.
Four Ways to Get Involved…
There are several ways to get involved at Moisson Laurentides. Thus, it is easy to find a role that will suit what you are looking for and your schedule. Whether on an individual basis, with friends, colleagues, or even family members, there are many different ways for anyone to contribute.
I want to participate in an event.
Each season has its share of events representing a variety of ways to volunteer or get involved. Whether for La Grande Collecte, the annual Golf tournament, the virtual auction, or La Grande Guignolée, take a leap and experiment the effervescence of major regional fundraising events!
I want to help with food transformation.
The mission Moisson Laurentides seeks to achieve is to increase the distribution of food products by transforming end-of-life foods. It also significantly reduces the amount of food heading to landfills thanks to the processing and conditioning of ingredients, packaging and vacuum packing, and recipe preparation.
Ne pas supprimer. Caché mais nécessaire pour lien de transformation alimentaire
I want to get involved in growing and harvesting
It is thanks to the generosity of dozens of farmers in the territory that Moisson Laurentides benefits from fresh fruits and vegetables in season. Be part of our harvesters volunteer by participating in volunteer cultivation and harvesting activities in fields or greenhouses. Several time slots and locations available. Offered in season only.
I want to organize a fundraising event
Are you thinking about organizing your own fundraising event for Moisson Laurentides? Take advantage of our expertise and tools in event organization to plan your project. Making a difference in the life of tens of thousands of people has never been easier!
Take a leap: become a volunteer now!
Would you like to talk with our team of volunteers to better assess the various possibilities available to you? Fill out our volunteering form. A member of our team will contact you as soon as possible.